Main Content
Welcome ToHancock Homes Realty
Selling a home for top dollar in Los Angeles requires cutting-edge marketing techniques, an expansive professional skill set, and charisma! Now, more than ever, whom you choose to work with matters. When you choose Hancock Homes Realty, you can be confident you're choosing a team that is committed to redefining service in real estate and fully invested in your success.
Powered by an established team of innovative, creative and accomplished professionals, the Hancock Homes Realty Team brings a level of precision to each transaction that is unparalleled. Our innovative in-house marketing team seamlessly combines state-of-the-art technologies with traditional marketing techniques and grassroots outreach to ensure maximum exposure for your property on a local, national and global level. John Duerler and our tenacious Sales Associates leverage their superlative negotiating skills, stellar personalities and "can-do" attitude to obtain a competitive advantage for our clients. Jill Duerler and our dedicated compliance department bring years of legal experience and a passion for the details of every transaction to ensure the sale of your property is properly documented and you are protected.
Collectively, the Hancock Homes Realty Team is a formidable force working together to zealously advocate for you and the successful sale your home!
Featured Properties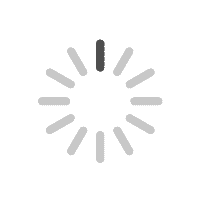 Testimonials
What in the world can I say! A year and a half ago, you leased my house for well over the asking price, and recently, followed up with a sale for more than I ever expected! Your personality, emphasis on relationships, market instincts, patience, excellent communication, and focus on getting
Cheryl
John Duerler helped us find our very first home… and our second home! He also sold our home in record time for over our asking price. Just as important to us, John and his team are really nice to work with. Everyone at Hancock Homes is so friendly and detail
Sheri & Dan
John Duerler and his team are top-notch real estate agents. They are the best, especially in the Hancock Park area where they know every nook and cranny of this prestigious neighborhood. I was especially impressed with John's tactical insights and ability to get the deal going. His team is fantastic,
Brian
Buyers & Sellers
Contact Us