PHILANTHROPY
We Work Here | We Live Here | We Give Here

It is our fundamental duty to give back to our community. As a member of  The Larchmont Boulevard Association (LBA), we do just that! The LBA was organized in 1965, as a non-profit volunteer cooperative organization of businesses, professional firms and property owners, located mainly on Larchmont Blvd. The LBA members pay annual dues to fund activities that service our wonderful community. Our favorite neighborhood event is the LBA Family Fair, landing on the last weekend of October. It makes for one spooky event – from throwing pies in John Duerler's face, to the pie eating contest, it's always a great time when proceeds go to charity!
Organizing over 2000 ways for volunteers to give back every year, Big Sunday's mission is to connect people through helping, because "we're all in this together".  There are a variety of opportunities and projects that unite people to improve lives, build community, and give everyone a sense of belonging. Whether we are volunteering at the annual Thanksgiving celebration or simply donating, we strive to assist Big Sunday mission because "everyone has some way that they can help somebody else".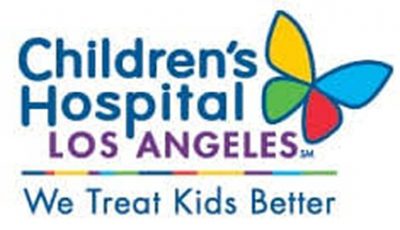 Children's Hospital Los Angeles Medical Group is a well-established academic medical group. Children can receive specialized care from a wide range of outstanding physicians. Physicians relocate to Los Angeles from all around the world, and that's where we come in. As real estate experts, we proudly partner with CHLA to place personnel in a neighborhood that best suits their needs. Our goal is to help physicians find their perfect home, so they have one fewer item to worry about and can focus on their attention on the children.
The mission of St. Jude Children's Research Hospital is to advance cures, and means of prevention, for pediatric catastrophic diseases through research and treatment. St. Jude's has spent more than half a century finding cures and saving children, and their groundbreaking research has helped push the survival rate for childhood cancer from 20% in 1962 to more than 80% today. Hancock Homes Realty lends a helping hand by monetary contributions that helps fund research. We understand that every dollar counts when staying consistent with the vision of the founder Danny Thomas, "no child is denied treatment, based on a family's ability to pay."
Over the past 9 years you may have seen John Duerler volunteering at the Wilshire Rotary's Pumpkin Patch, the Wilshire Rotary's Tree Lot or lending a helping hand at a community event. Rotary is an organization of business and professional leaders united worldwide, who provide humanitarian service, encourage high ethical standards in all vocations, and help build goodwill and peace in the world. Being a Rotarian means, SERVICE BEFORE SELF. Most recently, John Duerler was elected as the International Service Director. In February of 2020 John will spend 5 days helping fund and aid a solar project in Oaxaca, Mexico.

NGA Hancock Park is an all-volunteer women's organization based in Los Angeles. The Needlework Guild began in England in 1882 following a mining disaster in nearby Wales. Lady Diana Wolverton gathered a group of people together to make clothing (one to wear, one to wash) for the children whose parents had died in the disaster. She "glimpsed the fact that old garments might pauperize, but new garments equalize." Jill Duerler, our Broker of Record and Hancock Homes Realty supports NGA's mission.  Through charitable events NGA provides new clothing, household linens and personal care items to needy men, women and children in the Hollywood and Downtown areas of Los Angeles.
We firmly believe that children are our future and there is no better investment! Through-out the year Hancock Homes Realty organizes numerous events and partners with different organizations to raise money. We then donate the proceeds to local schools such as Van Ness Elementary, 3rd Street Elementary and Citizens of the World – Hollywood Charter school.  Our favorite activity is hosting a school field trip! This year, the children at Van Ness Elementary were thrilled to tour our office and take an inside look into the real estate industry!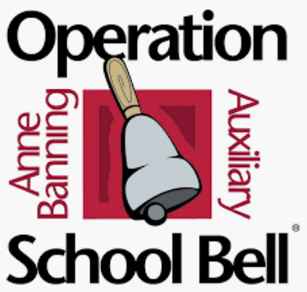 Since 1965, the volunteer members of the Anne Banning Auxiliary (ABA) have run Operation School Bell ("OSB") a service of the Assistance League® of Los Angeles.  Our donations help OSB provide more than 5,000 undeserved elementary-age school children in LA Unified School District (LAUSD) with new school clothes and supplies, enhancing their self-esteem and chance to succeed.  The personal attention from members, along with the new school items provided, help to uplift and equalize, while nurturing self-esteem of children.